CMU Newell Simon Hall 1507
From WPLUG
Newell-Simon Hall is indicated on the following map (note, South is up on this one!). The area where construction is taking place is shown in orange and is inaccessible. You should park in the Morewood lot across Forbes Avenue. Most of the parking area in front of Newell-Simon is fenced off, but a few parking spaces for the disabled are generally available between Newell-Simon and Hamburg Halls.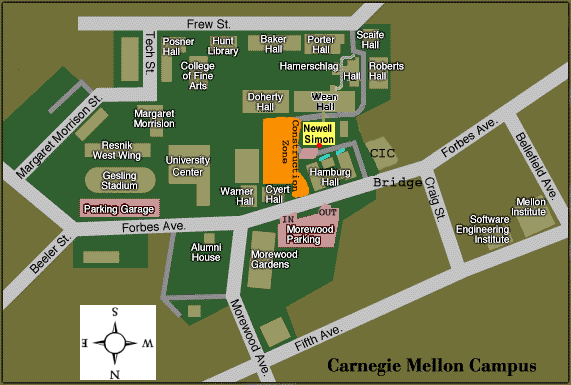 Here's a somewhat larger map (where North is up).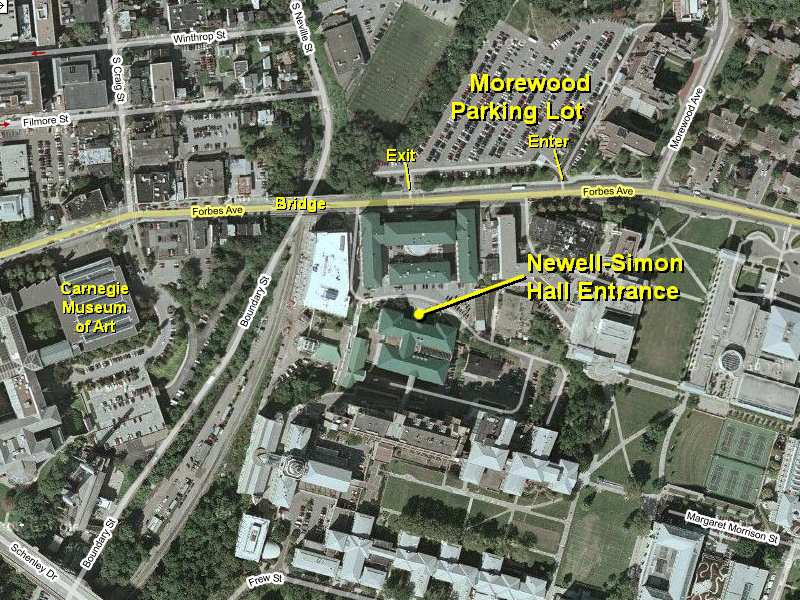 You can use the main entrance of Newell-Simon Halland call the number shown on the WPLUG signs that will be posted there to be escorted down to 1507.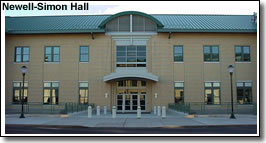 But a better and more direct route to reach 1507 is to take the walkway as shown by the red arrows below. You will go down the stairs to ground level, then turn right and loop back under the walkway. The door to 1507 is off the small courtyard area here.
If you want to get all interactive, Patrick Wagstrom created this nifty Google map with detailed parking and walking directions.