The Open Pitt
From WPLUG
Due to lack of article submissions, The Open Pitt has currently discontinued publishing. If you are interested in contributing or taking over the editing duties, please contact the WPLUG Board.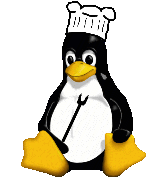 Archives 2010
Archives 2008
Archives 2007
Archives 2006
Archives 2005
Archives 2004
---
This newsletter was produced using Open Source and Free Software.
Copyright 2004-2010 Western Pennsylvania Linux Users Group. Any article in this newsletter may be reprinted elsewhere in any medium, provided it is not changed and attribution is given to the author and WPLUG.